Biography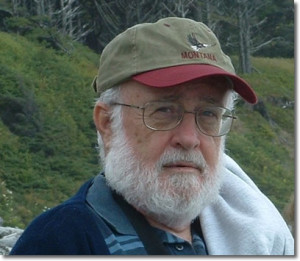 Dennis L. Noble entered on active duty in the U.S. Coast Guard in 1957 and retired in 1978 as a Senior Chief Marine Science Technician. Shore duty included a Lifeboat Station, an Air Station, the Oceanographic Unit, a district office, and Headquarters.
Sea duty took him six times to the Arctic, twice to the Antarctic, International Ice Patrol, and other locations between these extremes. He served in the icebreakers Northwind, Westwind, and Edisto. During oceanographic field work he also served in, Evergreen, Barataria, Storis, Staten Island, and Glacier.
On his off-duty time, Noble earned Bachelor and Master's degrees. After retirement from the U.S. Coast Guard, he earned a Ph.D., in U.S. history from Purdue University.
After retirement, Noble worked as a seasonal National Park Service Ranger, a U.S. Army historian, a library director in two public libraries, and a library manager in a closed security prison in Washington State.
Dennis L. Noble now writes full-time and lives in Sequim, Washington, with his wife, Loren, and a spoiled cat.